Missouri Innovation Center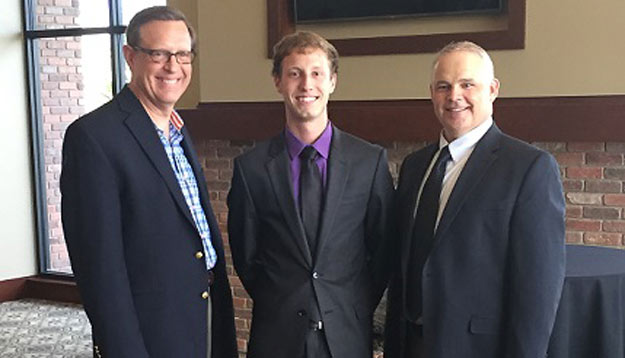 The Missouri Innovation Center recently announced the first cohort for the new Tech Accelerator program and it includes a new company started by a graduate of the University of Missouri Entrepreneurial Scholars and Interns Program, or ESIP. Entrepreneurs submitted proposals and were selected for investment and development. The cohort includes EloScout, an eSports company started by Mizzou grad Connor Hall.
Hall was awarded Entrepreneur of the Year in 2016, winning a $2,500 prize for another eSports company he created. The ESIP alumnus' newest venture, EloScout, focuses on recruiting players for gaming tournaments. He had this to say about the program.
"ESIP was the entrepreneurship program in college that provided me with resources and opportunities for me to succeed after college. The things I learned during my involvement with this program have continued to benefit me while working on my startup post-graduation," said Hall.
Three other companies received incubation monies from the Mid-MO Tech Accelerator fund. NVisionAg, Recordly, and Ad Swapper also received between $25,000 and $50,000 to develop their services.
The Missouri Innovation Center is a non-profit organization focused on providing support for high-growth business ventures that improve human life and sustainability. Several organizations, including the University of Missouri, provide support to turn locally-grown ideas into jobs for the region.
Learn more about the Missouri Innovation Center. Read more about the grants in the Columbia Business Times.
Share This
About this Story
Campus: UMC
Key words: Innovation, UM System,
County: Boone