Fighting cancer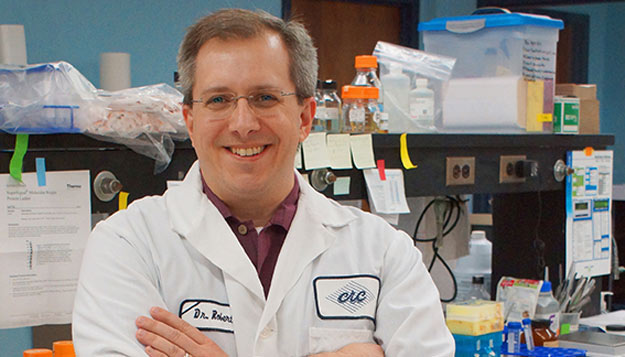 Researchers at the University of Missouri-Columbia are working with scientists from the Centers for Disease Control, CDC, to develop a surprising way of stopping cancer cells from spreading. Recent findings suggest that injecting a non-toxic strain of Salmonella that targets cancer cells has the potential to be an effective treatment.
"Salmonella strains have a natural preference for infiltrating and replicating within the cancer cells of a tumor, making the bacteria an ideal candidate for bacteriotherapy," said Robert Kazmierczak, a senior investigator at the Cancer Research Center and a post-doctoral fellow in the Division of Biological Sciences in the MU College of Arts and Science. "Bacteriotherapy is the use of live bacteria as therapy to treat a medical condition, like cancer.
"One of the most remarkable aspects of Salmonella is its ability to target, spread and persist inside the tumor. We are taking advantage of this ability by using Salmonella to carry or generate effective chemotherapeutic drugs, concentrating them at and throughout the tumor. The goal of this treatment is to develop a bacterial vector that can destroy the tumor from the inside out and reduce the amount of side effects endured by patients with cancer."
Remarkably, one of the leading causes of food-borne illness also has the capacity to fight illness. Read more about this research.
Share This
About this Story