UMSL opens Patient Care Center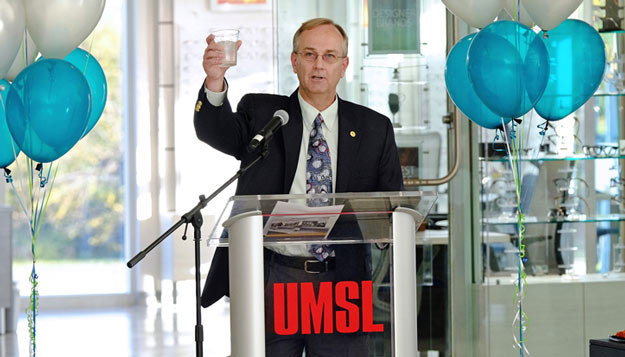 On Nov. 4, the University of Missouri – St. Louis opened a new Patient Care Center on campus. The state-of-the-art facility will be the new home of the College of Optometry. In fitting fashion for a building focused on eye care, the new space features an open, flowing floor plan with an abundance of natural light.
Students, alumni and faculty attended the grand-opening and heard praise from College of Optometry Dean Larry Davis and UMSL Chancellor Tom George.
"I want to particularly acknowledge the students," said George. "The students drove hard for this. They willingly voted for an increase in their own fees, not only to benefit themselves during their time here, but so that future students and the community would also benefit. Their actions are really an exemplary representation of the spirit of UMSL."
Learn more about this new facility here.
Share This
About this Story
Campus: UMSL
Key words: St. Louis Campus,
County: St._louis_city