Mizzou cross country runner wins NCAA championship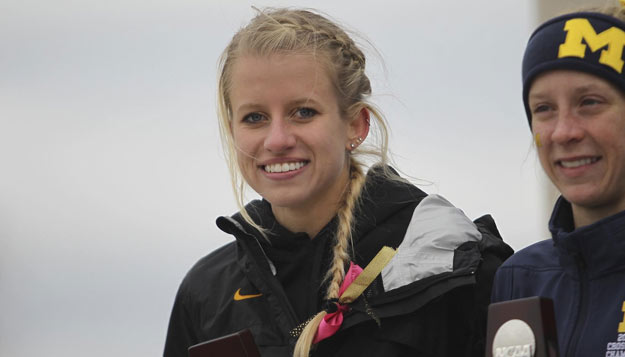 MU cross country runner Karissa Schwiezer became the first Tiger since 1955 to win a NCAA championship, and the first female champion in cross country for Mizzou. The junior from Iowa achieved that feat Nov. 19 in Terre Haute, Ind., capping off a fantastic season. Schweizer sealed the win with a strong push at the end of the race.
"I was up there with the lead pack and knew I had another gear," Schweizer said following the race. "When I saw the leader, I thought maybe this could be my day. My coach said always just go with whatever moves are made. I felt good, so I knew if I could hang around near the front, I could kick at the end."
Visit the Mizzou cross country website to see video of her fantastic finish in the finals.
Share This
About this Story