MU biologist receives NIH grant to study diet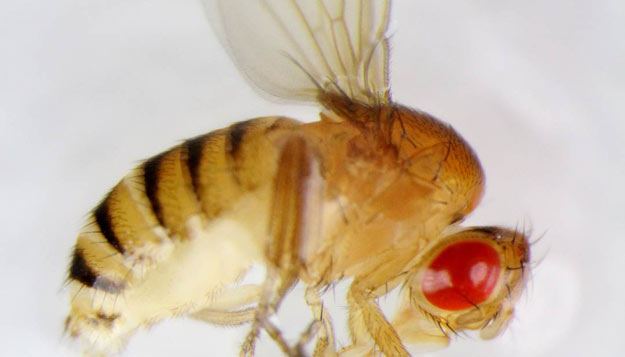 How genes shape the effects of different diets is the goal of a new five-year, $1.6 million grant to the University of Missouri-Columbia from the National Institutes of Health Institute of General Medical Sciences. The grant was awarded to Elizabeth King, who is an assistant professor in the Division of Biological Sciences in the MU College of Arts and Science.
Many human health problems are thought to be a result of our modern diet, especially in industrialized countries. Using fruit flies as a model system, King will use the funding to study how animals allocate nutritional resources to regulate their lifespan and reproduction in response to the availability of food in their environment, a fundamental process, called resource allocation.
"We need to know how environment shapes life history to understand why our rich diets cause problems like obesity and diabetes. In part, we have these problems because of the way our bodies allocate food resources," says King. "We can't replay our own human evolutionary history with different variations to see the effects, but we can do these experiments with fruit flies and see how different diets affect genes that control things like fat storage, reproduction, and energy use over time."
Share This
About this Story