Entrepreneurship Educator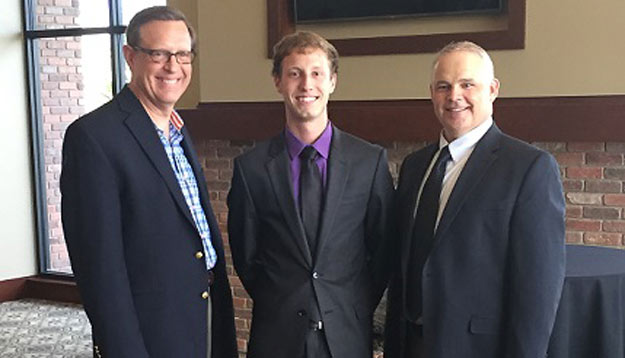 Pictured L-R is Steve Graham (UM System), Connor Hall and business partner, Daniel Clay.
The University of Missouri System is accepting applications for the Entrepreneurship Educator of the year. This award recognizes a faculty or staff member for distinguished activity in developing and nurturing entrepreneurs.
UM System campuses have graduated many entrepreneurs in recent years, like Connor Hall. A graduate of the Entrepreneurial Scholars and Interns Program (ESIP), one of Hall's companies was selected by the Missouri Innovation Center to be part of the first cohort for its new Tech Accelerator Program.
Know someone who serves as a role model and encourages students or faculty in the practice of entrepreneurship? Nominate them for the Entrepreneurship Educator of the Year by Jan. 17.
Click here for criteria and a link to the nomination form.
Share This
About this Story