Maryville Dentist and UMKC Graduate Named Young Alum of the Year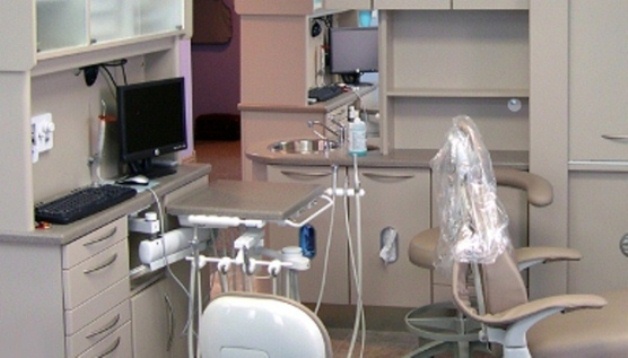 Brian Vierthaler, a 2002 graduate of UMKC's esteemed School of Dentistry, operates practices in Grant City and Maryville that focus on comprehensive general dentistry.
Brian Vierthaler was presented with the Young Alum of the Year award at the Alumni and Friends Recognition Breakfast held during the 2010 Midwest Dental Conference.
After graduating from the UMKC School of Dentistry, Brian Vierthaler worked as an associate in Platte City and North Kansas City. One year later, he bought a practice located in Grant City, while working as an associate for Bruce E. Twaddle — also a UMKC dental graduate — in Maryville.
A year and a half later, in 2005, he opened his own practice in Maryville.
"What I enjoy about dentistry is connecting with people, both patients and professionally," Vierthaler says. "I have had the benefit of having a good friend and mentor, Bruce E. Twaddle, help me professionally as well as personally during my career."
Share This
About this Story
Campus: UMC
Key words: Health, KC Campus, Teaching, UM System,
County: Nodaway