Alumnus appointed to launch entrepreneurship initiative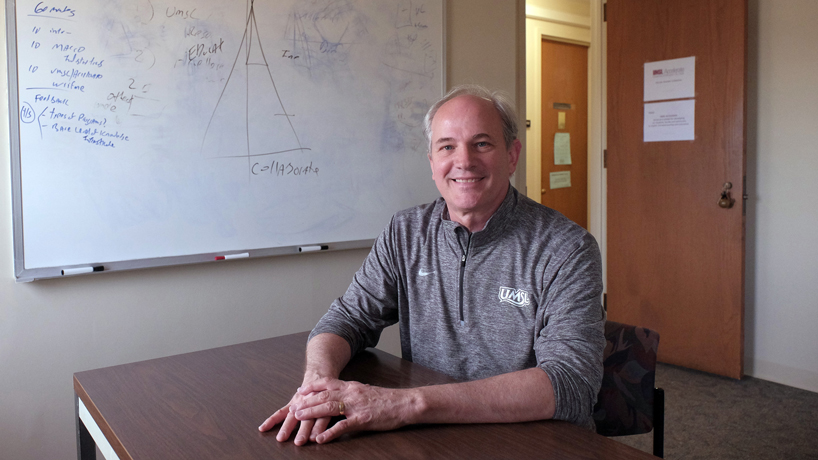 The sales of UMSL alumnus Dan Lauer's Waterbabies have been estimated at over $17 million in the last 17 years. His inspiration for the best-selling toy came from childhood memories of his sisters playing with water balloon dolls. Images courtesy of UMSL Daily.
Dan Lauer – business alumnus, serial entrepreneur and founder of Waterbabies – has returned to the University of Missouri–St. Louis to launch UMSL Accelerate, an interdisciplinary initiative that will connect entrepreneurial education across campus.
"UMSL is doing a lot of great things in the areas of innovation and entrepreneurship," said Lauer. "Accelerate will support and enhance these various resources and present the public with a unified message about entrepreneurship at UMSL."
The initiative was born out of the Deans Network, a collaborative group composed of UMSL deans Charlie Hoffman,Carol Basile, Sue Dean-Barr, Jody O'Sullivan, Jim Richards and Ron Yasbin.
"Entrepreneurship, intrapreneurship and innovation are crucial to career success across disciplines," said Hoffman, dean of the College of Business Administration.
Centered on the three pillars of education, innovation and collaboration, UMSL Accelerate aims to connect faculty, students and the community in a culture of innovation and entrepreneurship.
Share This
About this Story
Campus: UMSL
Key words: Innovation, St. Louis Campus, Teaching, UM System,
County: St._louis