Budding songwriter pursues music business, credits campus mentors with inspiring persistence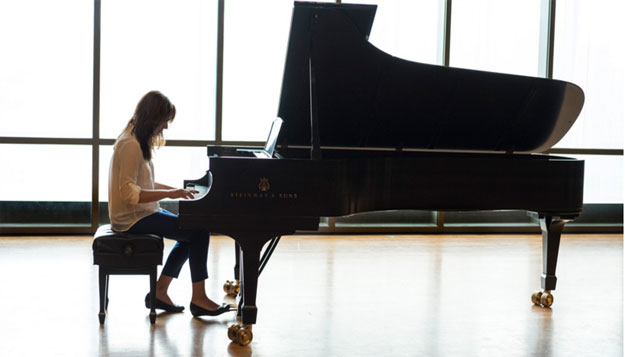 Teresa Frank, BSBA 2016, started writing songs when she was 11 years old. Hard at work developing her songwriting business since graduating from UMSL this spring, she's now applying much of what she learned last year through the UM System Entrepreneurial Scholars and Interns Program.
The business major's in-depth networking and industry research were the result of her acceptance into the University of Missouri System's Entrepreneurial Scholars and Interns Program last year. Enabling Frank to focus her time and energies on a specific entrepreneurial idea, the program provided her with $4,000 for the summer – plus a structure of accountability to help keep her on track toward her goals.
(Photo by August Jennewein)
Share This
About this Story
Campus: UMSL
Key words: St. Louis Campus,
County: St._louis