Eyes on the prize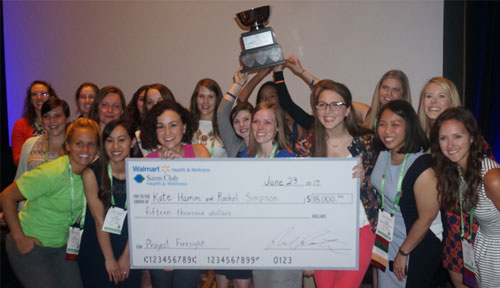 Third-year University of Missouri–St. Louis optometry students Rachel Simpson and Kate Hamm (pictured holding the left and right side of the check, respectively) won the Wal-Mart and Sam's Club Project Foresight national scholarship competition during the annual Optometry's Meeting on June 23 in Washington, D.C.
Project Foresight is a national competition that takes place over the course of several months and requires a presentation and win at a regional level before advancement to the final national round is possible.
Read the full story at UMSL Daily.
(Photo courtesy of Rachel Simpson and Kate Hamm)
Share This
About this Story
Campus: UMSL
Key words: Health, St. Louis Campus,
County: St._louis