Maria Teresa Kumar Presents Cesar Chavez Lecture at UMKC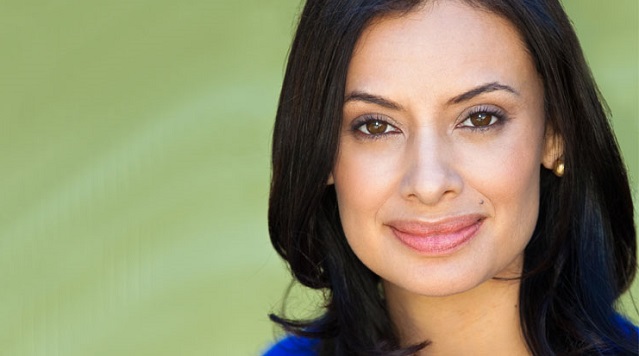 Maria Teresa Kumar. Image courtesy of The Aspen Institute.
"To make change, start by participating. Take your vote to the polls."
Maria Teresa Kumar delivered this timely message April 12 at the 9th Annual César Chávez Lecture, sponsored by the Division of Diversity and Inclusion at the University of Missouri-Kansas City. She talked about the immigration issues that face America, while acknowledging the issues specific to the Kansas City area.
As founding president and CEO of Voto Latino, a leading national civic engagement organization targeting acculturated American Latino youth, Kumar is working to make change happen and to engage youth. She was nominated for an Emmy for her work on MSNBC's Changing American and is a widely sought-after political analyst. She appears regularly as a commentator on several programs including "HardBall" with Chris Matthews and "Morning Joe." She is also a frequent guest on such media outlets as NPR and Telemundo.
"You are a microcosm of what's happening right now," Kumar said. "So many people are healing right now. But keep fighting the good fight."
Share This
About this Story