Shelter Dogs Ease Transition Home for Veterans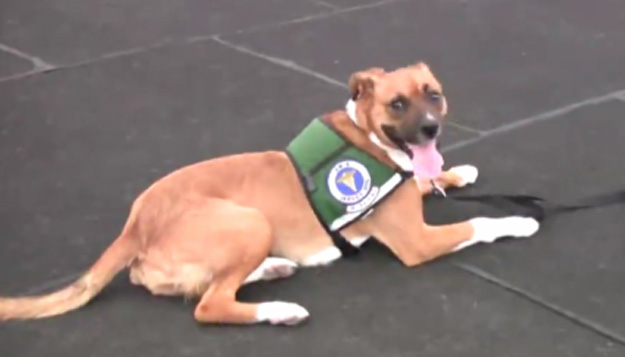 Military veterans train shelter dogs while adjusting to returning home.
Of the 2 million United States Service members that have been in wars in Iraq and Afghanistan, it's estimated that up to 50 percent experience combat-related issues ranging from substance abuse to Post Traumatic Stress Disorder (PTSD).
Now, a University of Missouri professor is conducting a unique study that will give military veterans a "training buddy" to help them cope while helping shelter dogs become more adoptable. The Central Missouri Humane Society is supplying the dogs involved in the study.
The University of Missouri College of Veterinary Medicine's Research Center for Human-Animal Interaction (ReCHAI) has been supported and funded through a series of grants from Mars Petcare (the WALTHAM Foundation, PEDIGREE Foundation and Banfield Charitable Trust) and the MU Research Board, to conduct a study of the mutual benefit of veterans training shelter dogs.
Researchers hope this partnership between man and animal will make the dogs better family members and assist the veterans' adjustment after returning home.
Share This
About this Story