Normal is Overrated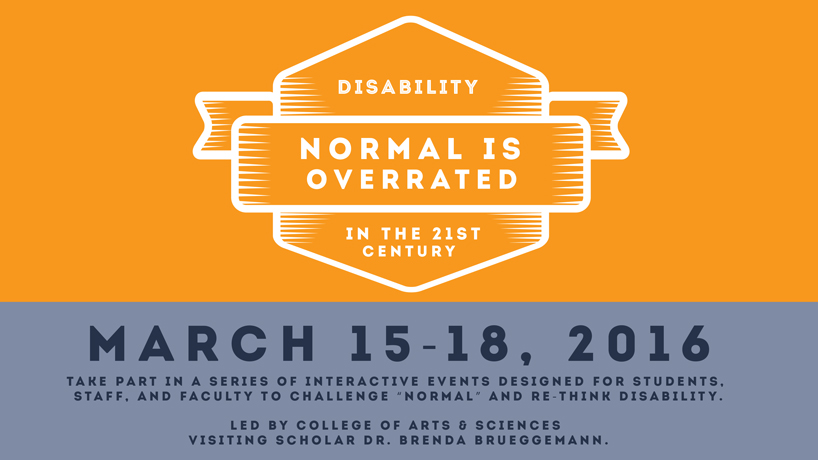 From classrooms to conversations to media, a handful of UMSL community members aim to expand perspectives about disability during a series of interactive eventsMarch 15 to 18. Graphic courtesy Lauren Obermark and UMSL Daily.
"What difference does disability make? And how does disability provide insight?"
It's questions like these that a guest scholar will ask of students, faculty and staff at the University of Missouri–St. Louis in the coming days as the College of Arts & Sciences presents "Normal is Overrated: Disability in the 21st Century" March 15 to 18.
"Often, disability is understood in a limited way, and people make some assumptions – for instance, many people think about disability in strictly medical terms," says Assistant Professor of English Lauren Obermark, who has organized the effort alongside fellow UMSL faculty and students. "Next week's events approach disability as a category of identity, one that can indeed be positive and worth celebrating."
Through film and artwork viewings, syllabus workshops and more, visiting professor Brenda Jo Brueggemann of the University of Louisville will lead interested UMSL participants in a wide-ranging exploration of disability. Her brief residency at UMSL is the first to take place as part of a CAS-grant-funded visiting scholars program.
Share This
About this Story
Campus: UMSL
Key words: Health, St. Louis Campus, Teaching,
County: St._louis