The University of Missouri System has worked around the clock to support faculty as courses went online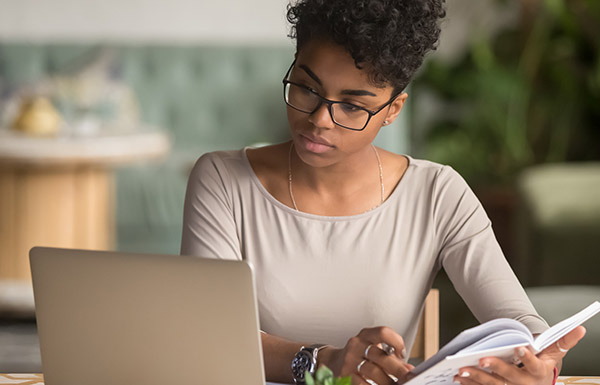 As the COVID-19 pandemic spread across the U.S. in March, all four universities within the University of Missouri System suspended in-person classes and switched to virtual learning for the remainder of the spring semester to prevent the spread. Flash forward to fall semester, many classes are still utilizing online, hybrid and remote learning in an effort to keep students and faculty socially distanced. 
To pivot to an online format, faculty and staff were able to take advantage of the multitude of course creation tools provided by the UM System Office of eLearning. To meet the increased need in March, the eLearning team enhanced existing, and developed new, training courses for faculty and staff. 
"We started by providing immediate support that was needed at the end of March to transition into the online/remote modality and digital learning space," said Matthew Gunkel, chief eLearning officer for the UM System. "From there, we really worked to fill out additional training opportunities that would support faculty in the summer in preparation for fall, to really make them more robust for online and hybrid education."
From learning how to effectively engage students in class discussion via Zoom to creating engaging videos and reworking assessments, faculty who have pivoted their classes online have had to adapt and develop innovative ways to deliver curriculum. The asynchronous, self-paced trainings created by the instructional designers at eLearning first helped instructors switch to a virtual format in March. Later, those same trainings helped prepare faculty for a very different kind of fall semester.
Usually, it takes faculty and instructional design teams six to nine months to build an online course, said Stacy Snow, eLearning's director for marketing and recruitment. But the need to pivot this spring accelerated the pace, and the new online training courses for faculty were live within a mere three weeks.
"We were used to supporting individual colleges and departments at each university, and basically moved to now needing to try to support all of the instructors across the system," said Stephanie McClelland, senior director of the UM System Office of eLearning. "It was a big shift for us to try to figure out how we take our individual expertise and experience and apply that to a broader range of instructors at a much faster pace than we normally would."
According to McClelland, more than 2,000 instructors took advantage of the training courses between March and September, which is about a 300 — 400% increase from previous years.
According to Ben Trachtenberg, a professor and director of undergraduate studies for the MU School of Law, without the support provided by UM System eLearning team, he would not have adapted as effectively.
"I like to think I'm pretty good at standing up in the classroom and teaching," Trachtenberg said. "I didn't need a class to teach me the law, but I needed a class to help me teach the law to somebody else online."
Trachtenberg is teaching an introductory undergraduate law class and its honors section at MU this semester asynchronously to about 75 students, along with a 20-person synchronous honors section. Beyond teaching effectively to ensure student engagement, Trachtenberg has also learned to be flexible during this time for his students who may need extra support or who may not have reliable internet access.
In addition to faculty training courses for teaching online, the UM System Office of eLearning staff also created faculty communities to bring people together from different disciplines. The communities allow instructors to see what tactics are working for others and share best practices.
For example, Trachtenberg said another member of his faculty community was able to help him troubleshoot an issue on Canvas, MU's learning management system, calling Eric Aldrich, a professor in MU's College of Agriculture and Natural Resources, a "Canvas wizard."
According to McClelland, the key to successful online instruction is keeping courses interesting and engaging for students. Fifty percent of efforts in designing online courses are focused on student engagement, McClelland said. For the fall semester, many professors are choosing a range of teaching options: hybrid, fully online or in-person.
"People often think online is easier," McClelland said. "And we really try to steer instructors to understand that students being engaged in your online course is just as important as if they were face to face." 
Virtual and remote learning will likely have a lasting impact on education as norms and programs have changed amid the pandemic. For example, Trachtenberg said guest speakers can enrich student learning and, due to the pandemic, institutions will no longer have to fly them to campus. For the nontraditional student, more opportunities for virtual learning provides them the opportunity to start or finish their degree in programs that fit their lifestyle, McClelland said.
"I think we'll see a lot more online programs that are here to stay," McClelland said.
-30-
Reviewed 2020-11-09