Seeing education open up a world of possibility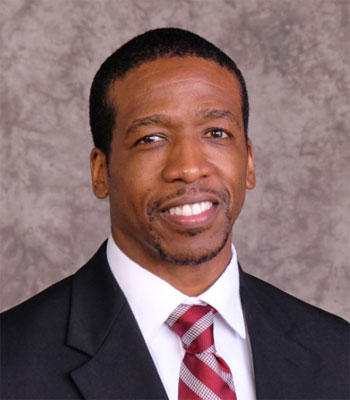 Alan Byrd, the UMSL dean of enrollment, will be honored next month with a 2017 Excellence in Education Award from the St. Louis American Foundation. (Photo courtesy of August Jennewein)
As dean of enrollment at University of Missouri-St. Louis, Alan Byrd has been a pivotal leader for UMSL on several fronts the past seven years.
"I feel really fortunate," Byrd says. "I have the opportunity to help students every single day."
That dedication to education has now earned him a 2017 Excellence in Education Award from the St. Louis American Foundation, which will celebrate Byrd and seven other recipients at a Sept. 23 gala downtown.
Read more about Dean Byrd's work and story at UMSL Daily.
Share This
About this Story
Campus: UMSL
Key words: St. Louis Campus,
County: St._louis_city