UMSL Alumna helps Found Medical Clinic in Rural India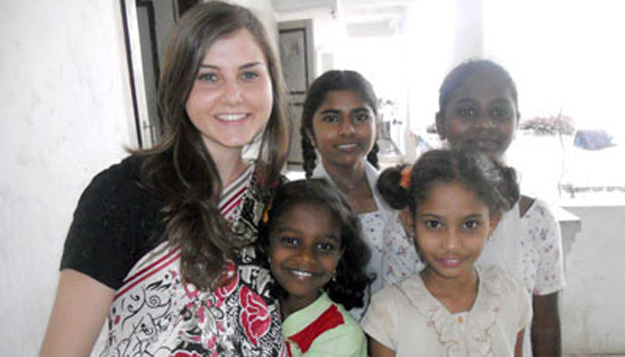 University of Missouri–St. Louis nursing alumna Rachel Ascher (BSN 2009) is living her dream by helping the "untouchables" in India. At just 21, she has started the Living Way Health Clinic at a boarding school for some of the country's poorest children.
At the clinic, Ascher provides basic medical care to about 300 students. High fevers, skin infections, staph infections, toothaches, headaches, minor injuries and dehydration are the most common ailments treated at the clinic. She is partnering with the Blessed India Ministries to make this happen.
"Right now I'm the only staff, but I'm hoping that will quickly change," said Ascher, who is home in Winfield, Mo., before returning for a six-month stint back at the clinic outside of Visakapatnam, India. "The goal is to make the clinic self-functioning with its own Indian staff and doctor. I will remain the medical director as long as needed."
Share This
About this Story
Campus: UMSL
Key words: Health, St. Louis Campus,
County: Lincoln