Climate Survey Overview
The window for participation in the climate survey has ended. What follows is archival information for your reference.
Survey at the UM System central administration
Those staff members who work in UM System's central administration are invited to participate in the survey from November 15 until December 16, 2016. The survey takes about 20 minutes to complete. Please click the image directly below to be taken to the survey. For questions, please contact Emily Love, Program Consultant and Deputy Title IX Coordinator, at LoveEE@umsystem.edu.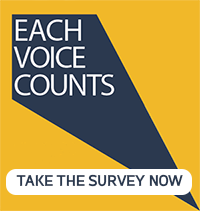 (NOTE: Clicking the above image will take you to an approved external site, hosted by Rankin & Associates, Consulting). 
Each campus is conducting its own campus climate survey. Students, faculty and staff should visit their respective campus webpages for more information:
Reviewed 2019-08-05