Building a Bridge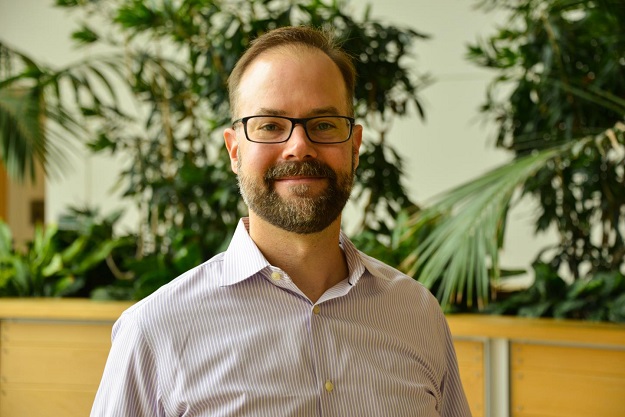 In his new role, Blake Meyers will be collaborating on plant science research with colleagues both at MU and the Donald Danforth Plant Science Center. Image courtesy of EurekAlert.
It began with an article in the Chicago Tribune. As a sophomore studying biology at the University of Chicago in the spring of 1990, Blake Meyers read about how several Midwestern farmers were coming up with innovations in agriculture. The story highlighted an organic farmer in rural Missouri who was growing high-quality vegetables as well as fresh-cut flowers for the Kansas City restaurant market.
"At that point I knew I was interested in plants and so I wanted to get connected to agriculture," Meyers said.
Meyers called up the farmer, Mark Marino, out of the blue. Meyers asked Marino if he needed help around his farm near Stover, Missouri, during that upcoming summer. He did. A short time later, Meyers found himself about 70 miles southwest of Columbia, helping grow more than 150 varieties of vegetables and flowers.
Share This
About this Story
Campus: UMC
Key words: Agriculture, Innovation, MU Campus, Science,
County: Boone