Col. Tom Akers of Eminence receives Governor's Teaching Award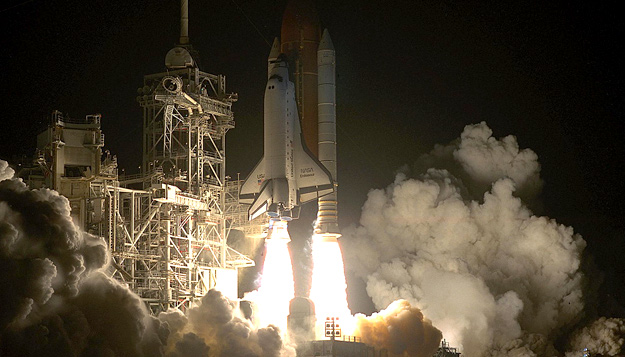 The Missouri University of Science and Technology professor was selected as one of the recipients of the 2004 Governor's Excellence in Teaching Award.
Former Gov. Bob Holden and members of the Missouri Coordinating Board for Higher Education recognized Col. Tom Akers during the Governor's Conference on Higher Education.
Akers was an instructor of mathematics and statistics at Missouri University of Science and Technology in Rolla for 11 years until his retirement in 2010. His award was based on effective teaching, innovative course design and delivery, effective advising, service to the university community, commitment to high standards of excellence and success in nurturing student achievement.
Akers, a retired NASA astronaut, has logged more than 29 hours of space walking experience. His shuttle missions include the December 1993 mission that successfully grappled and repaired the Hubble Space Telescope.
Akers received bachelor of science and master of science degrees in applied mathematics from Missouri S&T in 1973 and 1975, respectively. The retired astronaut grew up south of Rolla in Eminence.
Share This
About this Story
Campus: Missouri S&T
Key words: Rolla Campus, Teaching,
County: Shannon