EyeVerify Wins National Start Up Competition, Ready for International Clash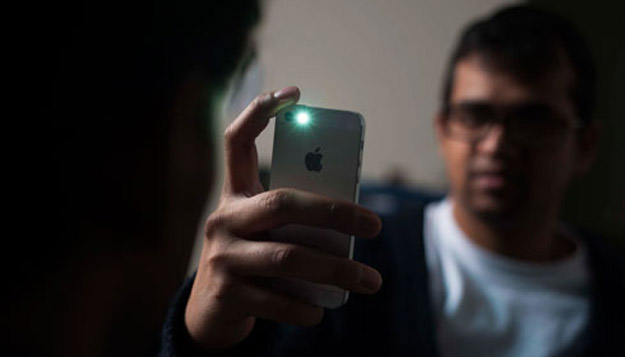 Technology created in a UMKC lab; UMKC Innovation Center brought company together.
EyeVerify, a Kansas City startup whose technology was developed by a University of Missouri-Kansas City professor, beat seven other finalists from across the nation to win Monday night's Get In The Ring: The American StartUp Clash.
Get in the Ring is a startup pitch competition that allows entrepreneurs to compete for funding. The Kauffman Foundation hosted the event as part of Global Entrepreneurship Week. EyeVerify CEO Toby Rush will fly to the Netherlands this week to compete at the global finals on Nov. 22 for a chance at more than $1 million in funding.
EyeVerify is a mobile app that works in nearly every smartphone on the market, and can identify a person by scanning the blood-vessel patterns in the whites of their eyes. Judges at the competition likely recognized what the EyeVerify team has long understood – that smartphone users all over the globe could potentially use their "eye prints" to unlock accounts and access files.
Reza Derakhshani, an associate professor in UMKC's School of Computing and Engineering, created the technology in a UMKC lab. The then-unnamed technology was notable for the fact that it was nearly foolproof. After all, the vasculature in every person's eyes are unique. Twins, and even clones, don't share the same vasculature. And, unlike fingerprints, vasculature patterns are more private and secure.
Watch the video here.
Share This
About this Story
Campus: UMKC
Key words: Innovation, KC Campus, Science, Technology, UM System,
County: Jackson