Kneedy: The Future of Arthritis Care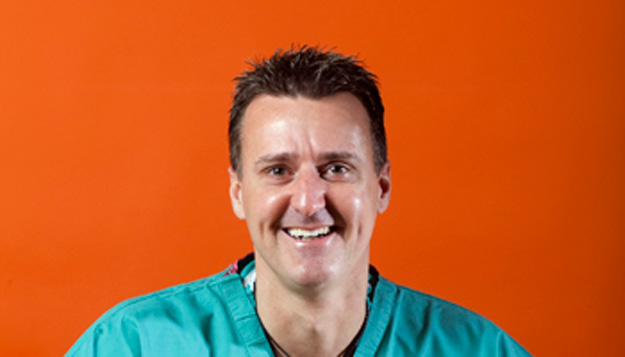 Arthritic joints, especially knees, hobble millions of Americans and cost billions in treatments that yield so-so results. No cure exists. Or does it? Now MU researchers including Jimi Cook are poised to offer a new treatment that could revolutionize arthritis care. But who will pay to launch this cure from lab to market, who will reap the profits, and how much will patients have to pay for the privilege of movement?
By age 5, a time of life when most of us are sure we're invincible, Jimi Cook knew a lot about vulnerability, especially when it came to knees.
Back then he couldn't have known that in 2010 surgeons would perform about 500,000 total knee replacements (TKRs), that such procedures would account for 8.2 percent of Medicare payments, and that by 2015 hospital charges for TKRs could total $40.8 billion. He didn't know he was on the heels of the Baby Boomer generation, a group whose athletic and overweight members alike would rub enough knees the wrong way to send the number of TKRs skyrocketing to 3.48 million by 2030.
Share This
About this Story