Mizzou Musicologist Honored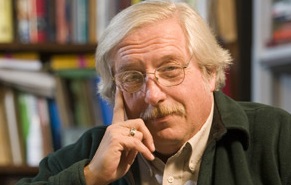 As a musicologist, Michael Budds has devoted his career to the subjects of American music, the history of African-American music, and music in Victorian England. He studies famous musicians all the time, but he has never considered himself to be hall-of-fame material.
Much to his surprise, Budds, professor of music history at MU, was inducted into the Missouri Music Hall of Fame on Sept. 13 along with artists like Sheryl Crow and Burt Bacharach. "It was a bizarre feeling, because I am certainly not as illustrious as Sheryl Crow," says Budds. "But I would be lying to you if I didn't say that I was honored and proud of this recognition."
The Missouri Music Hall of Fame, located in the Saint Joseph Museum, was founded in 2009 to recognize Missouri-born and Missouri-related personalities who have made major contributions to musical life in the state. It represents all genres of music and related fields.
This is the first time that a music historian has been inducted into the Missouri Music Hall of Fame. Budds was recognized for his expertise and the unique role he plays as an educator in the state. For more than 30 years, he has taught undergraduate and graduate courses in music history, music appreciation, and music bibliography. He enjoys teaching at the University of Missouri. "If you want to spend your life being a teacher, there's no better place to do it than a Midwestern university town like Columbia," Budds says. "At the University of Missouri, the students are decent, and eager to learn. What better situation can there be?"
Share This
About this Story
Campus: UMC
Key words: MU Campus, Teaching, UM System,
County: Boone