Pasture-ized: Trenton Native Making His Way in an Evolving Industry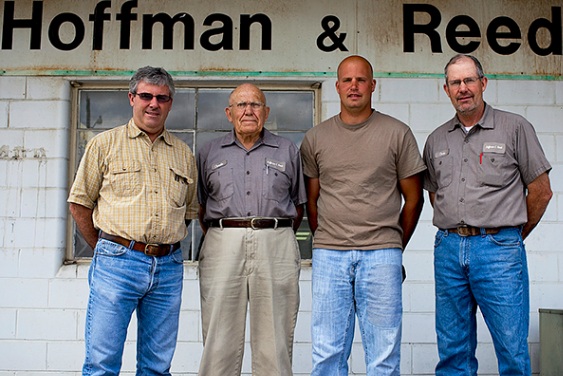 "Push 'em! Bring 'em up! Come on girls!" Eric Hoffman yells at the herd. His dog, Oakley, expertly moves the bovine bunch forward.
"The first year we had cows, the fences weren't in the best shape," says Hoffman, BS Ag '07. "Oakley was more of a fence than a dog." Hoffman looks proudly out onto his 400-acre farm. "We've come a long way since that first year. I don't have any doubts, but I'm not saying I didn't have any."
The Trenton, Mo., native is a dairyman making his way in an evolving industry. He knew he wanted to be a part of agriculture and make his life where he had grown up. "I only see more people to feed in the future, and we'll need to maximize land to safely feed the world," Hoffman says.
After exploring his options, he decided on dairy farming. "The dairy doesn't compete with other area farmers or my family," Hoffman says. The average dairy cow generates $15,000 annually in economic activity, a boon to the rural economy. Both of Eric Hoffman's parents grew up on dairy farms, but Hoffman himself didn't milk a cow until he was 19.
"Eric didn't walk into an existing dairy, and that sets him apart from most dairy farms where each generation passes a legacy system on," says Joe Horner, beef and dairy economist at MU. "Eric also started a new pasture-based dairy in a part of Missouri where almost all of the existing dairies went to confinement systems at least a generation ago."
Share This
About this Story
Campus: UMC
Key words: Agriculture, MU Campus,
County: Grundy