Remembering a Native Son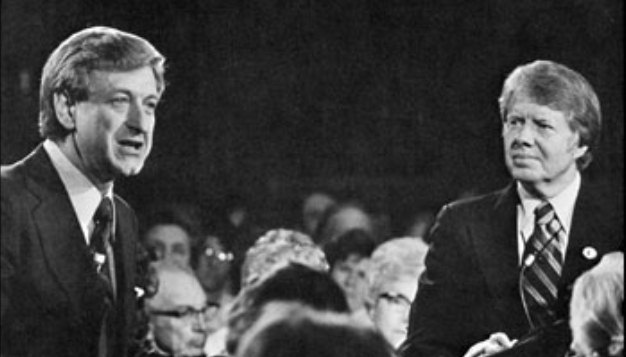 Photo: The Western Historical Manuscript Collection, University of Missouri / State Historical Society of Missouri
Gift to CAFNR honors Jerry Litton, Chillicothe High School graduate and MU class of '61
Jerry Litton, who tragically died in an aircraft accident in 1976 after winning a Democratic primary bid for United States Senator, will be honored by the College of Agriculture, Food and Natural Resources, University of Missouri, his alma mater.
The Jerry Litton Fund for Agricultural Leadership will have several components: the Litton Lectureship will bring interesting speakers to campus, the Litton Fellowship will support faculty entrepreneurial activities, the Litton Scholarship will encourage top students to develop their leadership potential, and the Litton Agricultural Leadership Fellowship will help students to gain farm policymaking experience.
The $250,000 fund, announced in October, was endowed by the Jerry Litton Family Memorial Foundation. The foundation supports agricultural, educational and athletic activities in memory of the Jerry Litton family.
"MU and CAFNR played a very important role in shaping Congressman Litton's career," said Edwin Turner, college fraternity brother and Vice President of the Jerry Litton Family Memorial Foundation.
"His unparalleled leadership skills were developed as he participated in many on-campus activities. The resources offered by MU were equally invaluable to the incredible success of the Litton Charolais Ranch. Even though Jerry's life tragically ended at a very young age, he became known both nationally and internationally as an innovative spokesman for agriculture. It is only fitting that The Jerry Litton Fund for Agricultural Leadership be established at CAFNR."
Share This
About this Story
Campus: UMC
Key words: Agriculture, MU Campus, UM System,
County: Livingston