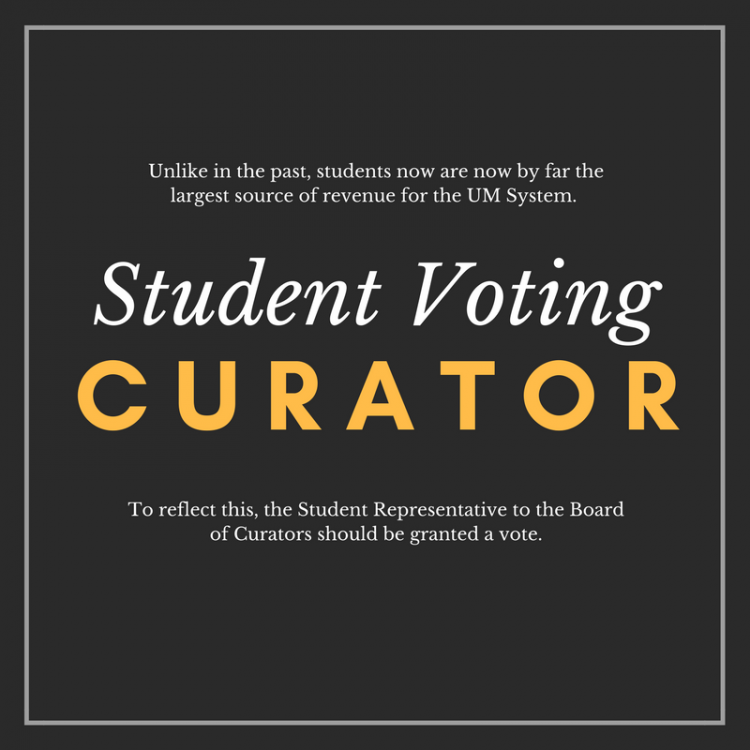 Last weekend, the ASUM Board elected to re-introduce its longest-standing platform to provide the Student Representative to the Board of Curators, a position ASUM lobbied successfully for in 1984 and to include in closed-door meetings in 1999. As The Maneater reported in 2015, there have been dozens of attempts to enact this legislation in the past, only one of which passed both the Missouri House and Senate, only to be vetoed by then-Governor Matt Blunt.
Despite the uphill battle, we believe that granting the Student Representative a vote at the University's highest level of governance is more necessary and appropriate than ever. According to the University of Missouri System's own data, tuition began to outpace state appropriations as the largest source of revenue: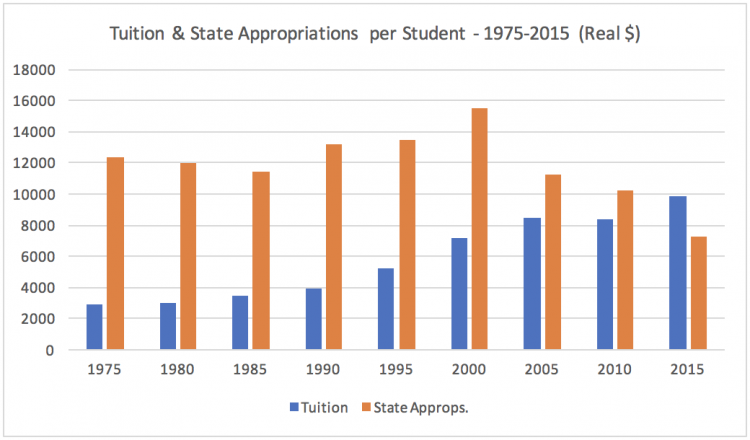 With students and their families increasingly footing the bill for higher education—and going into serious amounts of debt as a result—it is not an unreasonable request to have a formal say in the decisions made by these institutions. This is not without precedent. The University of Illinois at Urbana-Chamapaign, the University of Iowa, the University of Kentucky, Louisiana State University, the University of Montana, the University of Nebraska-Lincoln, the University of New Mexico, the University of North Dak0ta, Ohio State University, Pennsylvania State University, the University of South Dakota, the University of Tennessee, the University of Texas at Austin, the University of Utah, West Virginia University, and the University of Wisconsin-Madison, among several others, all have at least one voting student on their Board of Curators equivalent.
Furthermore, granting the Student Representative a vote is a low-risk endeavor. Under the current system, the Board of Curators is meant to represent the different congressional districts to which St. Louis, Kansas City, Rolla, and Columbia belong. Each of these congressional districts are guaranteed two representatives, with the ninth voting member rotating between the congressional districts. Our legislation would replace that ninth at-large member with the Student Representative, which also rotates between the campuses, and would eliminate the constant overrepresentation of certain congressional districts by the Board's six-year members.
Providing the Student Representative a formal vote in the Board's proceedings has substantial precedent, would represent a symbolic shift toward a student-centric mission, and is low risk. We hope to earn the support of the University of Missouri System administration in speaking with lawmakers about this bill in 2018.
Reviewed 2019-09-06