Hitting the jackpot as an entrepreneur often means starting a profitable, scalable company. For Maxine Clark, who founded Build-A-Bear Workshop in 1997, success also means conducting businesses that contribute to social causes.
At a March 10 virtual event for students hosted by the University of Missouri System, Clark offered insights from her retail career and explained how she uses her entrepreneurial skills to improve K-12 public education and invest in women and minority entrepreneurs.
Bryson Ferguson, an MU business management major and a Stamps Scholar, led the conversation that also kicked off 4impact, a new program at Mizzou that provides UM students an opportunity to incorporate a philanthropic mindset into their entrepreneurial efforts.
"When I wrote my business plan, I wrote about how I wanted to treat my employees, how I wanted to treat the customers, how I wanted to treat the world, what I wanted to do with our success, one teddy bear hug at a time," Clark said. "We have seen some absolutely incredible stuffed animals made in our store with lots of love, with many good wishes inside. And what better thing to do than to turn that money around and put it back into the community."
4impact will offer entrepreneurial students help through workshops and coaching culminating in a pitch event in May with $5,000 in venture seed funding provided by the employees of Veterans United for students presenting the best ideas.
"We wanted to support student entrepreneurs interested in starting ventures with a social good mission," said event organizer Greg Bier, executive director of entrepreneurship programs at MU. "Sometimes students see big business as simply profit-driven, when in fact, the more successful you are, the larger your positive impact can be on society."
Clark, who is a pioneer in blending retail and entertainment, said she started the Build-A-Bear company to create meaningful experiences and memories for families. Today, customers create and personalize their own furry friends at more than 400 Build-A-Bear stores worldwide. Clark explained how she brought her personal values to the company, which has sold nearly 200 million stuffed animals.  
In 2013, Clark stepped down from her company CEO role to focus more time on the Clark-Fox Family Foundation and its mission to support the growth and prosperity of the St. Louis metropolitan region. Her belief in giving people "a hand up" is behind her latest endeavor, Delmar DivINe. The $100 million real estate project north of Delmar in St. Louis opens this fall. Clark and her partners are turning a former hospital into affordable apartments, collaborative space and offices for 35 nonprofit agencies, an early childhood center, and a retail area with a bank, pharmacy, investment firm and legal clinic.
After Clark earned a journalism degree from the University of Georgia, she began her retail career at the Hecht Company, a division of May Co. Department Stores, to cover the cost of attending law school in Washington D.C. Clark thrived in the business world, however, and left law school when she was transferred to corporate headquarters in St. Louis. She became president of the Payless ShoeSource division in 1992.
"Life doesn't always go exactly the way you plan. It turns out better. You just have to follow your instincts," Clark said. "One thing that I think is really important is the power of the network that you create along your journey."
Clark received the state Missourian Award for outstanding public service in 2019 and was inducted into the Missouri Public Affairs Hall of Fame in 2017. She holds an Honorary Doctor of Laws degree from Saint Louis University and a Doctor of Humane Letters in Education from the University of Missouri, St. Louis. In 2006, she published The Bear Necessities of Business: Building a Company with Heart.
Students interested in 4impact can find more information and the registration link here.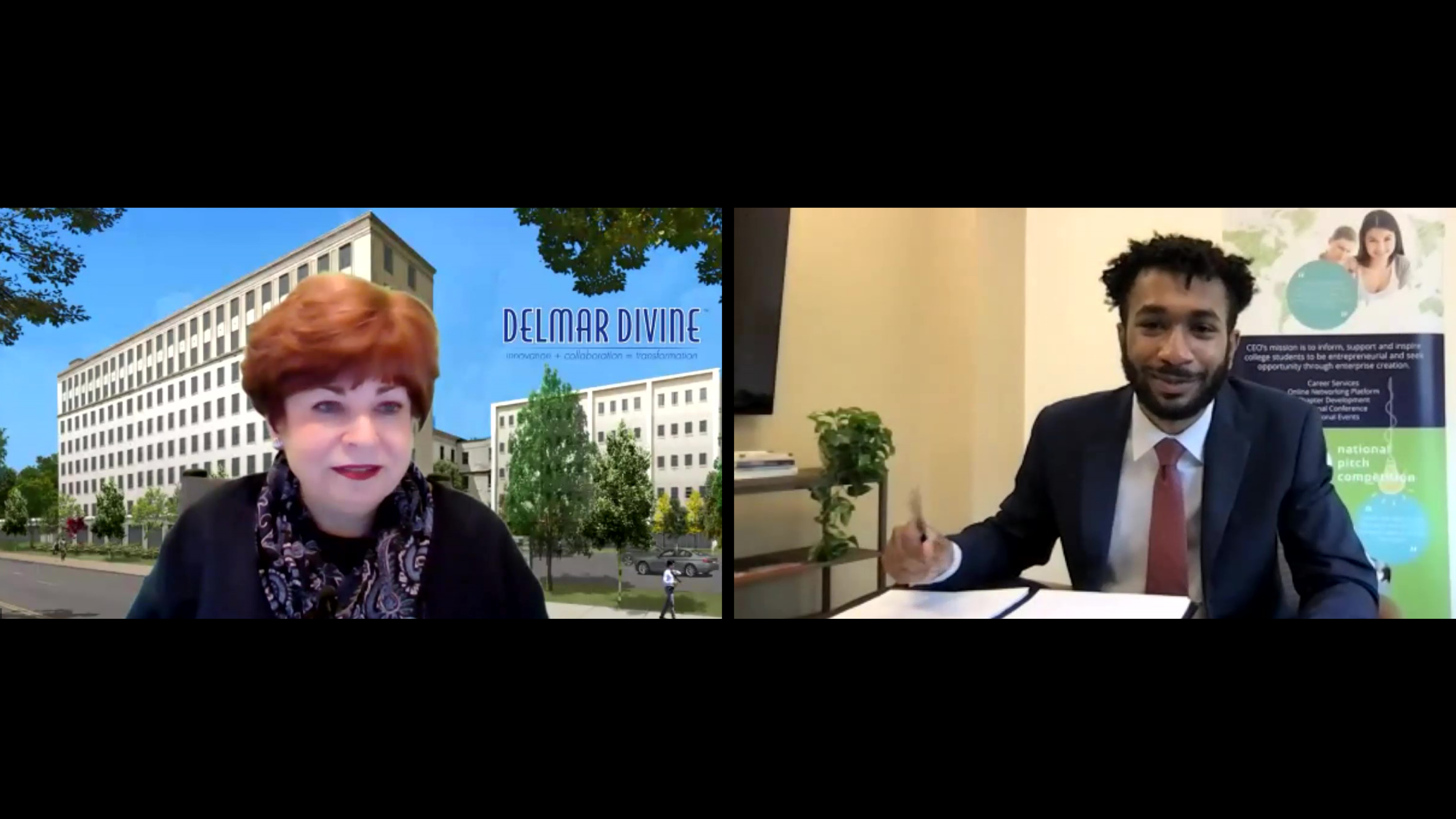 Bryson Ferguson, a Mizzou business management major and Stamps Scholar from McKinney, Texas, led the conversation with Maxine Clark.
Reviewed 2022-07-19