Plans & Covenants
The University of Missouri Technology Park at Fort Leonard Wood works hard to maintain a high quality professional space for a diverse set of businesses. Please look through the following documents and let us know if you have questions.
Business Plan/Executive Summary
Protective Covenants and Design Guidelines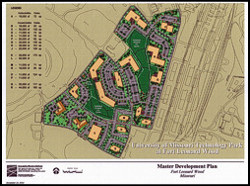 Reviewed May 14, 2012.