University of Missouri helps fuel state's economy
Together, our four universities have a $6.5 billion economic impact on the state of Missouri, a recent report by Tripp Umbach shows.
With more than 75,000 students enrolled, the UM System educates about half of all undergraduate students enrolled in Missouri's four-year institutions. In doing so, the UM System supports 69,253 jobs in Missouri, directly and indirectly. This impact is generated through employment at our four institutions, as well as through our research, academic medicine, extension and engagement, and athletic activities.
We are committed to enhancing the overall economic vitality of the state, and this study shows we all continue to deliver on our mission.
In addition to the systemwide study, Tripp Umbach provided economic impact analysis specific to each university, which we highlight below.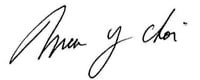 Reviewed 2022-03-25