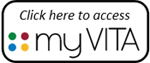 ---
Help Contacts
If you are experiencing issues with logging in, browsers, printing, or some feature of the system is not working properly, contact your campus help desk.

MU – 573-882-5000
UMKC – 816-235-2000
S&T – 573-341-4357
UMSL – 314-516-6034

If you have questions about entering your activities or information, which category to use for a specific activity, etc., contact the myVITA Support Team for assistance.
What's New?
Follow our progress on Twitter @myVITA_UM
Latest Tweets
Welcome to myVITA!
The University of Missouri uses myVITA, a web-based faculty activity reporting system, to provide faculty members at all four campuses with an easy way to capture their research, teaching, service, scholarship and creative works in one place. It replaces the Faculty Accomplishment System (FAS), and is easier to use, more flexible, and more powerful.
We are excited to announce the first Open Activity Period!
Faculty members can add, change, or delete information at any time during the academic year. However, once each semester during a designated time period, faculty will see a unique, streamlined view that makes it even easier to keep their information up-to-date. During these Open Activity Periods, the dashboard will feature an Open Activity Form for easy access to recent and/or open records.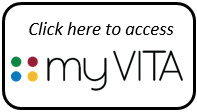 Need Help?
You are not required to complete any training before using myVITA, but if you would like assistance, there are several resources available on the myVITA Resources page.
Reviewed March 24, 2017.