myVITA is a faculty activity reporting system, to provide faculty members across the system with an easy way to capture their research, teaching, service, scholarship and creative works in one place. It can be used by administrators involved in faculty evaluation, promotion and tenure processes, and can also help support the management of academic units through institutional information and self-reported activities of faculty.
Activities included:
Teaching activities
Scholarly contributions and creative activities
Grants
Journal editorship
Service and engagement
Awards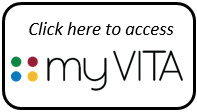 Need Help?
You are not required to complete any training before using myVITA, but if you would like assistance, there are several resources available on the myVITA Resources page. 
For a list of MU myVITA College/School Coordinators and Dean Designees, as well as MU annual evaluation timelines and resources: https://provost.missouri.edu/myvita/
Reviewed 2020-01-29