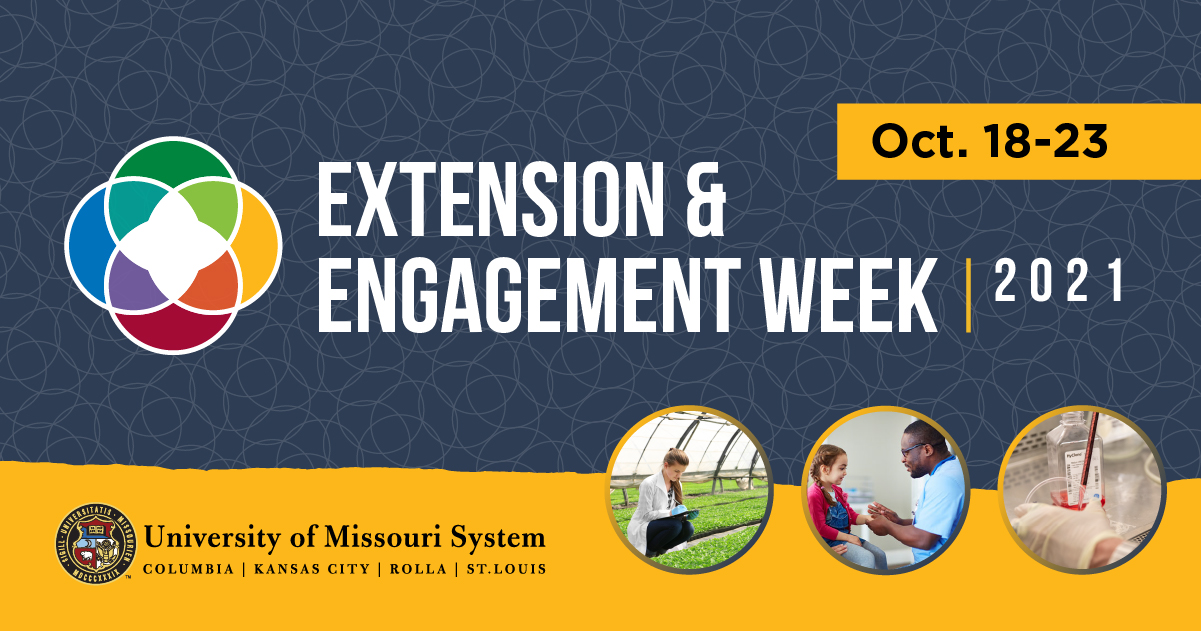 ​
October 18 – October 23, 2021
University of Missouri Extension and Engagement Week 2021 brings together all four universities in the UM System, MU Extension, MU Health, and statewide partners, stakeholders, state agency leaders and legislators – all working together to learn, brainstorm and create a plan for improving the health, well-being and health outcomes for people in the state of Missouri. Join us October 18-23, 2021, as we explore issues of health equity, the opioid crisis, health data and hear from leaders and thinkers around the state. And of course, you won't want to miss the grand opening of the Roy Blunt NextGen Precision Health Building!
If you have need additional information, please contact Alison Copeland, copelanda@umsystem.edu.
For a full schedule of events and registration, head over to Community Connect.
Reviewed 2021-10-04