At the last Board of Curators meeting, incoming chair Curator Julie Brncic shared a message that struck a deep chord with me. She issued a challenge for all of us to achieve excellence in all that we do and to serve the citizens of Missouri. There is so much at stake for Missouri's future, from educating informed citizens to creating breakthroughs that improve our community and our society. I encourage you to listen to Curator Brncic's presentation.
The UM System is building a better future for Missouri through the NextGen Precision Health Initiative. NextGen enables researchers to translate their findings into improved clinical care to address our state's high rates of mortality due to cancer and heart disease to correcting the disparities in mental health care access for rural Missourians, as detailed in MU Extension's Growing Stress on the Farm. These breakthroughs are happening now and I can't wait to see the full impact of NextGen.
| | |
| --- | --- |
| | "Our inclusive excellence efforts are also improving our communities... At MU, I enjoyed taking part in Africa Fest 2020." |
Our inclusive excellence efforts are also improving our communities. Events like the Women in Business seminar hosted by the Small Business Development Center at Missouri S&T and the inaugural State of Black Educators Symposium at UMSL demonstrate our commitment to meaningful diversity and inclusion. At MU, I enjoyed taking part in Africa Fest 2020. This impressive showcase of culture from many different African countries demonstrates how much we all gain by taking time to appreciate the backgrounds, experiences and perspectives of others.
The scholarly work of our faculty also demonstrates our commitment to inclusivity. UMKC's Michael Wei co-authored a recent publication that has been internationally recognized as an essential resource for educating teachers of English to speakers of other languages. Our faculty receive support, too, with professional development programs that promote research productivity while maintaining work-life balance. One of these programs, the Faculty Success Program, is accepting applications through March 6. I encourage you to read about the program and consider applying today!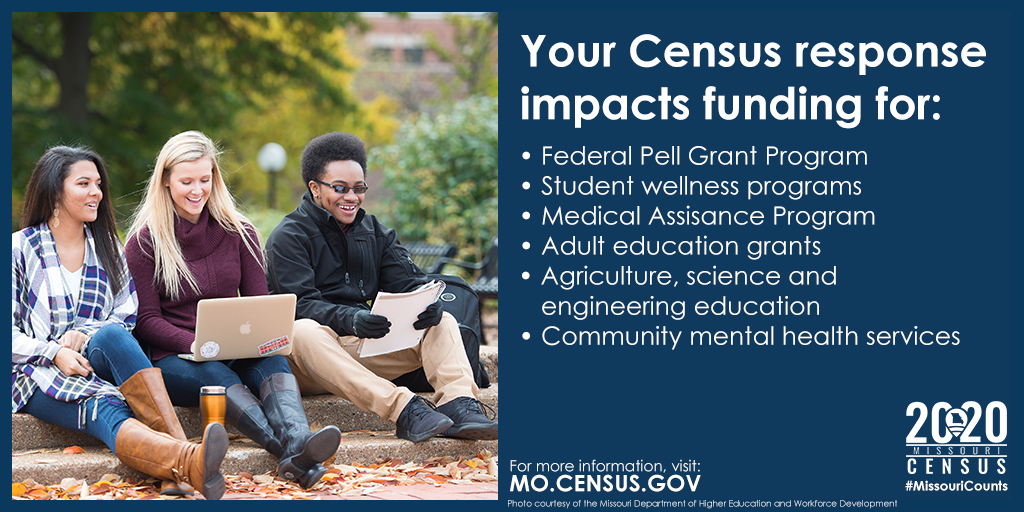 In the coming weeks, you will hear about the importance of being counted in the 2020 Census. You can expect household reporting invitations to be delivered in mid-March. The UM System is proud to partner with the Missouri Department of Higher Education to ensure our students, a hard-to-count population, are being included. Accurately communicating the size and composition of our state is a critical step in receiving federal funding to support our activities. Your answers will impact the next ten years of funding for our University and communities.
Thank you for all you do to forward our mission of advancing the educational, health, cultural, social and economic interests to benefit Missouri and beyond. Supporting our communities is our present mission, but our efforts are built on a long history of community engagement. For a great story about how UMSL was established to improve educational opportunities for all in St. Louis, please see the next installment of our Leadership Profile series, featuring UM System Curator Emeritus Wayne Goode.
Reviewed 2020-02-28