The seven recipients were recognized for being outstanding leaders at their respective institutions.
COLUMBIA, Mo. – Seven students from across the University of Missouri System have been named the first recipients of the Remington R. Williams Award, established last year in honor of the late student representative to the UM Board of Curators. The winners were recognized by the board Thursday for their exceptional leadership and impact on their respective institutions.
"These outstanding students are carrying on Remington's legacy of leadership and high character," said Michael Williams, UM Board of Curators chair. "We can think of no greater way to honor his memory than to continue shining a light on those exceptional student leaders who excel in and out of the classroom and who do so with the utmost integrity." 
The award was established to honor Remington R. Williams, who served as student representative to the UM Board from 2020 until his death in June 2022. The winners reflect the extracurricular involvement and leadership qualities Williams embodied during his time as a student at the University of Missouri-Kansas City School of Law, where he earned his juris doctor and later at the University of Missouri-St. Louis, where he was pursuing a master's degree in business administration.
To qualify for the award, each recipient was nominated by a student, faculty or staff member and was involved in at least two student organizations, one of which they held a major leadership position during their time in the organization. Recipients — who must have a minimum GPA of 3.0 or its equivalent in their current program — are also being recognized for making a positive impact on the institution, inspiring growth and development of their fellow students in both academics and extracurricular activities, and for exhibiting outstanding character and a collaborative spirit at all times.
Winners will receive $1,000 along with a student-designed medal to wear at commencement. This year, the Board chose four students from the University of Missouri-Columbia and one each from UMKC, UMSL and the Missouri University of Science and Technology.
This year's recipients are: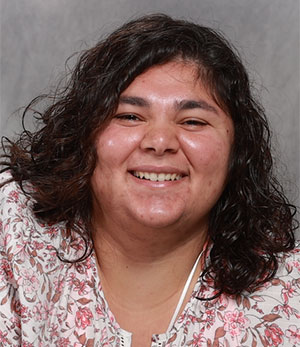 Gabriella Balaa
Second-year student at the MU College of Veterinary Medicine.
President of the MU College of Veterinary Medicine's Class of 2025, president of the student chapter of the American College of Veterinary Internal Medicine and member of the student chapter of the American Association of Equine Practitioners.  
"She embodies the essence of kindness, intelligence, professionalism, leadership and diplomacy," said Lynn M. Martin, assistant teaching professor of equine internal medicine. "I do not believe I will ever meet another student who demonstrates the same hunger for learning, professional potential and employment of candid servant leadership."
---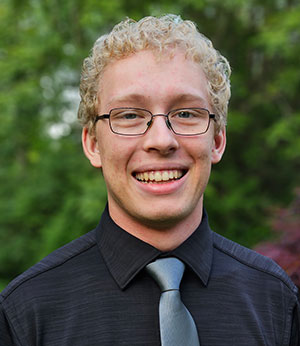 Martin De La Hunt
Senior majoring in computer engineering at Missouri S&T.
Drum major for the Miner marching band and vice president of operations for student council.
"I truly admire Martin for his dedication and perseverance," said Wulfe Retzlaff, president of Missouri S&T Student Council. "He is consistently questioning to gain understanding, and he strategizes the completion of a workload that appears insurmountable."
---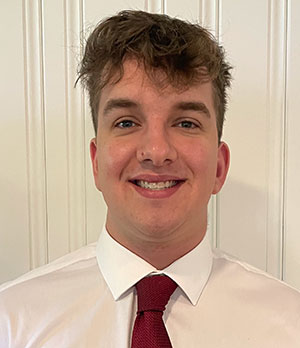 Alexander Entwistle
Junior majoring in biology at UMSL
President of the Pierre Laclede Honors College Student Association, member of UMSL's pre-medical society, member of Alpha Lambda Delta and an honors peer mentor.
"His intellectual vigor, willingness to engage in the community, humor, irreverence and energy serve to energize the college as a whole," said Edward Munn Sanchez, dean of UMSL's Pierre Laclede Honors College. "Alex is deeply committed to this academic community, and it is infectious. He passes this on to his fellow students through his presence and the many ways that he is visible in the college."
---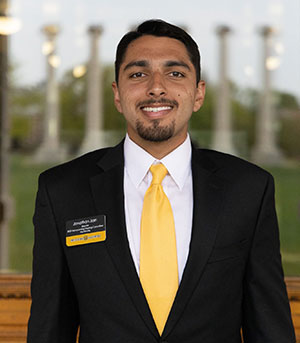 Jonathan Jain
A senior at the MU School of Journalism.
Tri-Director of Mizzou Homecoming Steering Committee and a member of Rockin' Against Multiple Sclerosis (RAMS).
"Jonathan both leads by example and takes on leadership roles," said Mark Horvit, faculty chair of journalism professions at MU. "He is easy to work with and collaborative by nature and has a great attitude that helps others believe that projects can be successfully completed."
---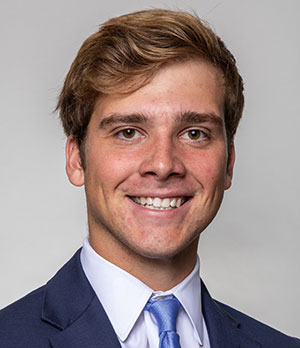 Ethan Joly
A senior at MU's Trulaske College of Business.
Director for RAMS, president of MU's club soccer team and campus involvement chair for the Delta Tau Delta fraternity.
"He has compassion and the adaptability to make things better for everyone around him," said Jamie McDonald, advisor for RAMS. "He goes out of his way every time I see him to make sure that not just inclusion happens, but friendship does."
---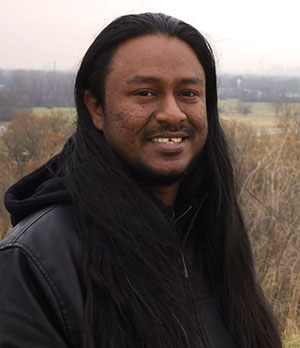 Rishabh Mahendra
A graduate student at MU College of Agriculture, Food and Natural Resources.
First president for Universities Fighting World Hunger-Mizzou, president of Division of Applied Social Sciences Graduate Student Association and director of the Deaton Scholars Program.
"He has inspired growth and development of a new generation of fellow students in both academic applications and extramural academic activities," said Brady Deaton, chancellor emeritus and executive director of the Deaton Institute for University Leadership in International Development. "His leadership style and collaborative spirit set the tone for his colleagues to reach new levels of accomplishments."
---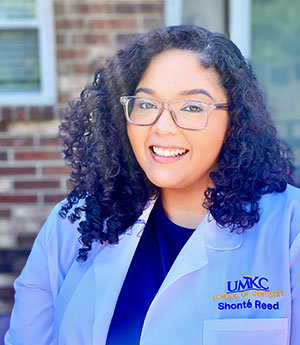 Shonte Reed
Fourth-year student at UMKC School of Dentistry.
President of UMKC's Student National Dental Association, treasurer of UMKC's Dental Anesthesiology Club and a representative on the School of Dentistry's (SOD) Diversity, Equity and Inclusion Council.
"In my 20-plus years of working in higher education, she is the most exceptional student I have ever supported and has become a transformational leader for our community," said Richard Bigham, assistant dean for student programs at UMKC School of Dentistry.
---
Reviewed 2023-06-29