Long Title
Elizabeth "Betsy" Rodriguez appointed Vice President for Human Resources for University of Missouri System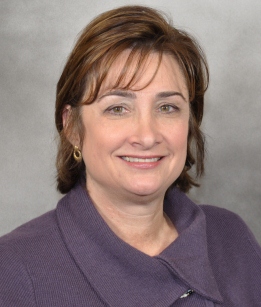 Elizabeth "Betsy" Rodriguez has been appointed Vice President of Human Resources for the University of Missouri System, UM President Gary Forsee announced Friday. Rodriguez, whose more than two-decade career in human resources included earlier service with the UM System, is currently serving as Interim Associate Vice President for Human Resources at the University of Colorado System.
"Betsy Rodriguez has a great record in human resources leadership, especially dealing with the special responsibilities and strategic challenges of a complex, multi-campus public higher education system. I am pleased to welcome her to the University leadership team," President Forsee said.
Responsibilities of the Vice President for Human Resources include labor and employee relations, compensation matters, faculty and staff benefits, recruitment, professional development, affirmative action and human resources information systems. Rodriguez will commence her duties in July 2008.
Rodriguez, 49, has served in her current position at Colorado since June 2007. In that role, she provides human resources leadership for a multi-campus system with about 14,000 employees. The UM System has more than 16,000 employees. From 1998 to 2007, Rodriguez held progressively responsible management and leadership roles for the University of Colorado at Denver and its associated Health Sciences Center campus.
From 1991 to 1998, she served the State of Colorado as a top human resources administrator, including managing a retirement program for the state and the university. She served as benefits manager at the University of Colorado at Denver from 1989 to 1991. In 1988 and 1989, Rodriguez served as a staff associate for labor relations for the University of Missouri System, in the department she will now lead as Vice President.
Rodriguez graduated from Vanderbilt University in 1980 with a bachelor's degree in psychology. In 1983, she earned her masters degree in psychology, with an emphasis in social psychology, from the University of Missouri-Columbia.
Her husband, Dr. Manny Rodriguez, a clinical and consulting psychologist in private practice, earned his doctorate from the University of Missouri-Columbia.
"I am honored to accept this leadership role at my alma mater, and I appreciate the confidence shown by President Forsee and the Board of Curators," Rodriguez said. "For my family, this is particularly exciting because coming to Missouri feels like coming home."
President Forsee commended Dr. K. Blake Danuser, Associate Vice President for Human Resources, for his effective service as Interim Vice President after the Dec. 31, 2007 retirement of R. Kenneth Hutchinson after a four-decade career with the University.
Newsrooms: For a high-resolution portrait of Vice President-designate Betsy Rodriguez, visit:
https://umsystem.edu/ums/news/releases/images/Rodriguez_highres.jpg
Reviewed 2011-05-06