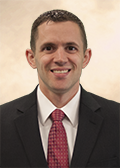 Eric Vogelweid
Interim Controller
118 University Hall
Columbia, MO 65211
Office Telephone: (573) 882-2712
Email Bio
Hot Topics
Mileage Reimbursement Rate effective January 1, 2015
Prior Year W-2 and W-2c available online
Letter regarding Tax Exempt Status
Do You Know...
Beginning July 1, 2014, the University will change its per diem allowance for domestic overnight travel outside the state of Missouri to Contiguous United States (CONUS) rates as determined by the federal government. See policy BPM-505 for details.
News and Updates
Policies, Manuals, and Other Resources
Reviewed 2012-01-18.