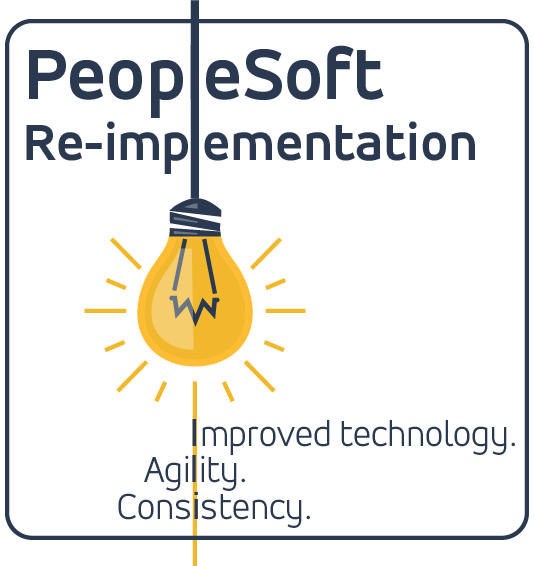 Why a re-implementation?
How the UM System re-implements the software we use to manage our peoples' information--called Peoplesoft Human Capital Management (HCM)--will determine how university leaders make leaner, data-driven decisions. In essence, it will determine how we educate, innovate and make the world a better place.
Families are struggling to afford college across the nation, and student debt continues to rise. Higher education funding is strained. We can make the best business decisions to address these important concerns only if we have the best technology and data at our fingertips. PeopleSoft HCM 9.2 can be the solution for improved technology, creating agility and consistency systemwide. We can create a better future for our students, employees and entire university community by:
Re-examining if we are doing the right things (effectiveness).
Re-examining if we are doing them in the right manner (efficiency).
Implementing a much-improved technology (PeopleSoft HCM 9.2).
Synergizing our people, processes and technology across the university system.
What is the project's goal?
To re-implement a fully functional and streamlined PeopleSoft HCM system that is utilized the same way across the entire University of Missouri System. Consistency is paramount, so we're shooting for as few modifications as possible. Modifying out-of-the-box solutions offered by PeopleSoft can cause problems. Watch this video to learn more: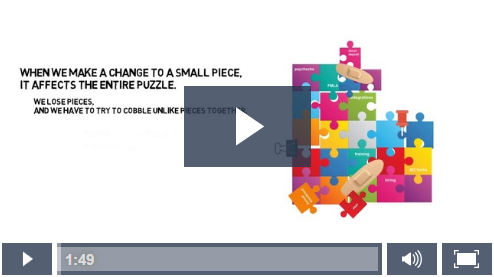 How do we get there?
Since the early 2000s, PeopleSoft has been powering the university's day-to-day HR tasks. We've learned a lot about what we need as a university, and what works well. As we develop and launch PeopleSoft HCM 9.2, we are committed to respecting the fantastic work and countless hours devoted to PeopleSoft HR over the past decade and a half. One of our guiding principles is to design a software system with a human touch. Visit our major milestones webpage for an overview of the milestones built into our re-implementation plans.
---

Reviewed 2019-08-05