Security Awareness Training
Upcoming Training Events
None scheduled at this time, but please keep checking back.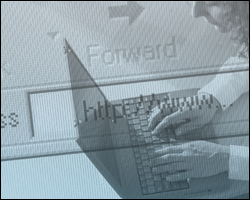 MakeITSafe Annual Information Security Awareness Training
University employees are an important line of defense against cybercriminal attacks. Given this, University of Missouri policy mandates faculty and staff* complete annual security awareness training. You may review this policy at: https://www.umsystem.edu/ums/is/infosec/hr-security-training.
*Beginning July 1st 2017, this policy includes benefit eligible and non-benefit eligible faculty and staff as well as student employees. (Excludes University of Missouri Hospital staff due to a separate training requirement managed directly through the Hospital).
About this training:
This course takes approximately 30 minutes to complete. After reviewing the training materials, you must complete the mastery test with a score of at least 70%. Upon completion of this training, you will be able to:
Identify why campus networks are targeted by hackers

Identify personal benefits of promoting campus network security

Identify the methods hackers use to try and exploit others online

Recognize practical strategies to improve security on your personal devices

Recognize good online habits that can help keep you safe and improve campus network security
Accessing the training:
To access the training, log in to myHR, click on the "myTraining" section in the menu, and then click "MakeITSafe Training." Use your University credentials to log in to the training portal. You will then be directed to a Skillsoft course titled, "Security Awareness for End Users." Click the 'Launch' button in the right corner. You will then be presented with terms for the learning portal. Once you click 'agree' to the terms, the course will automatically begin.
For the course to run correctly, use one of the following browsers:
Internet Explorer 10 or 11.

Firefox 38 or later.

Safari 9.1.

For Mac users, OS 10.10 and the most current version of Safari or Firefox is recommended.
Questions?:
If you have questions or you require disability-related accommodations in order to complete this training, please contact the UM Chief Information Security Officer at umciso@umsystem.edu for assistance.
Last updated: June 30, 2017