To help ensure the security of all University data, all systems, applications and workstations handling DCL4 data must ensure that the following logging standards are met. If you have questions about these requirements or have additional needs, please contact your ISO.
Requirements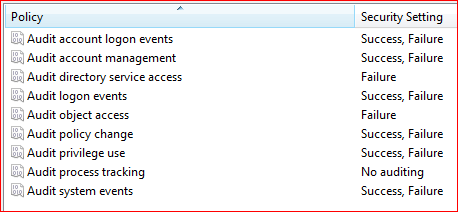 Have logging enabled with a minimum log size of 80 MB.

Windows OS: This is accomplished with the Event Viewer tool.

Ensure the following events are logged:
Logs must be kept for a minimum of 12 months.
Reviewed 2019-08-05