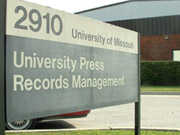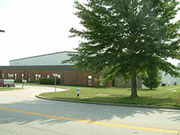 Records Management Office
2910 LeMone Blvd.
Columbia, MO 65211
(573) 882-7652
News and Updates
Records Management
The mission of the University of Missouri System four-campus Records and Information Management Program is to establish the criteria for retention of records to ensure the University retains the necessary information to meet legal, financial, administrative, research, and historical needs and to provide an efficient forms management program for the orderly gathering and processing of University information in the most cost-effective manner.
The Records Management Program accomplishes its mission by:
Helping to create records that are necessary for the efficient and successful operation of the University
Saving records and information that are necessary for the continued operation of the university
Creating no more records than are necessary
Retaining no more records than are necessary
Retrieving stored records when they are needed
Establishing effective filing systems
Operating an efficient cost-effective records center
Operating an efficient and cost-effective forms management program
Provide records disaster planning and prevention consulting services
For information on using our services, or becoming a new customer, email recordsmanagement@umsystem.edu or call (573) 882-5955.
Reviewed 2019-05-01.