News & Notes
UM Staff donated $388.00 and 322 pounds of food to the Food Bank of central and NE MO at the annual Staff recognition and Rewards Picnic!
Events winners!
Congratulations to the 2016 Team Trivia Winners!!
Suck It Trebeck! (Imaging Team): Sara Ringbauer, Tom Gittemeier, Art Smith, Mary Defroy, Ronnie Lewis, Wil Mitchell, and Kevin Brand
Photos from the event coming soon!!
Congratulations to the 2016 Kickball Winners!!
Finance team: Brian Burnett, Memoree Bradley, Sarah Anderson, Patrick Kempf, Shelly Helms, Harold Berndt, Jake Ford, LaShonda Carter, Ashley Caldwell, and Bill Vega
Staff Advisory Council
Welcome to UM System Staff Advisory Council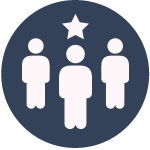 Our Mission:
The mission of the University of Missouri System Staff Advisory Council (UM-SAC) is to serve as a resource to help support the mission of the UM System by creating a positive work environment, promoting the welfare and diversity of the staff, and strengthening communication and relationships among UM System staff and administration.

Mike Middleton - UM System Interim President

Melanie Barger - Chair

Kelli Hathman- Vice Chair

Nancy Tharpe - Secretary

Historian (TBD)

John Layman - Treasurer
Leyanna Long

Jennifer Oetting

Ashley Berg

Jonas Ditch

Nishant Jain
Reviewed October 13, 2016.