Welcome to UM System Staff Advisory Council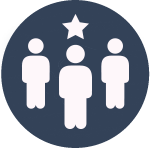 The mission of the University of Missouri System Staff Advisory Council (UM-SAC) is to serve as a resource to help support the mission of the UM System by creating a positive work environment, promoting the welfare and diversity of the staff, and strengthening communication and relationships among UM System staff and administration.
UM SAC is overseen by Associate Vice President of Human Resources and CHRO Marsha Fischer and UM System President Mun Choi. View all UM SAC members.
Upcoming meetings if you would like to sit in and listen
If you would like listen in on a meeting of the UM System Staff Advisory Council, regular meetings are held on the second Thursday of each month, from 2:00-4:00 p.m. in 321 University Hall.
Contact UM SAC
Have questions or recommendations for UM SAC? Reach out to us via our suggestions box or send an email to umsac@umsystem.edu.
All inquiries will be confidential.
Reviewed 2021-04-29