The University's travel management program is designed to meet the travel needs of individuals who travel on official University business.
Each campus has different requirements for how travel authorization requests are submitted.  Below are links to the University policy and related travel authorization forms (if required). 
University of Missouri – Columbia and UM System
University of Missouri – Kansas City
University of Missouri – St. Louis
Missouri S&T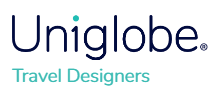 The University of Missouri has partnered with Uniglobe Travel Designers and Concur Travel, to offer an online travel booking tool.  Booking through the University's travel partner ensures you will be supported by a team of travel agents should difficulties arise before or during your trip.  For these reasons, at this time travelers are strongly encouraged to use Uniglobe and Concur Booking.
Reviewed 2022-02-09