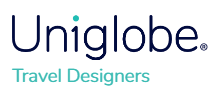 The University of Missouri has partnered with Uniglobe Travel Designers and Concur Travel, to offer an online travel booking tool.  Booking through the University's travel partner ensures you will be supported by a team of travel agents should difficulties arise before or during your trip.  For these reasons, at this time travelers are strongly encouraged to use Uniglobe and Concur Booking.
By using Uniglobe and Concur Booking you can:
To access Concur:
Visit:  www.concursolutions.com.  Utilize your University email and SSO ID.   For more information and technical assistance, contact:

Guide to Updating your Concur Profile
A list of Frequently Asked Questions related to using Uniglobe and the Concur Online Booking Tool have been created. If you have additional questions, you may contact UM Procurement or Missouri@uniglobetd.com.
Other Resources
Reviewed 2021-09-27