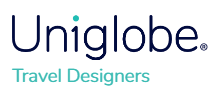 Benefits of Booking Travel through Uniglobe Travel Designers and Concur (Online Booking Tool):
How to Book Travel:
You can book travel with an agent or online with Concur. Please contact an agent if you need assistance with flight changes, booking group travel or booking a conference hotel.
Agent Assisted Travel:
Concur (Online Booking Tool):
Who to Contact:
Uniglobe Travel Designers' Contact Information:
 Helpful Links and Additional Information:
For university specific questions related to our travel partnership with Uniglobe Travel Designers, please contact Teresa Vest at vestt@umsystem.edu.
Reviewed 2023-10-12