The University of Missouri-Kansas City announced a national search for the next dean of the UMKC School of Dentistry.
The UMKC School of Dentistry is known around the world for its research, consistently winning significant National Institutes of Health grants and attention from media around the country and the globe.
Search Committee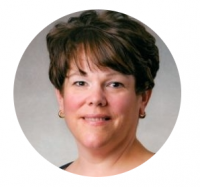 Joy Roberts
Chair
Interim dean of the School of Nursing and Health Studies
Members
Joy Roberts, search committee chair, interim dean of the School of Nursing and Health Studies
David Suchman, chair of the Rinehart Foundation
Ellyce Loveless, student services coordinator
Lance Godley, faculty chair, vice chair of restorative clinical sciences
John Killip, emeritus faculty, former associate dean of student programs
John Cottrell, clinical instructor in behavioral sciences, director of minority and special programs
Sarah Dallas, professor of oral and craniofacial science, researcher
Julie Sutton, associate professor of hygiene
Keerthan Satheesh, associate professor, chair of periodontics
Liz Kaz, associate dean for academic affairs, hygiene
Connie White, associate dean of clinical programs, community relations
Rukevwe Erhenede, third-year student, president of Student National Dental Association/Hispanic Student Dental Association
Russell Tabata, Hawaii, Bill French Alumni Service Award recipient
Makini King, director of diversity and inclusion initiatives
James Wooten, Professor, Department of Medicine (Section of Clinical Pharmacology), School of Medicine, Faculty Senate
Andy Goodenow, chief information officer
Please send any additional inquiries or feedback to umhrexecutivesearch@umsystem.edu.
Reviewed 2020-12-08