Be active
.mtr-callout-stack-icon-label{text-align: center; }
.mtr-callout-stack-icon-label img{display: inline-block; width: 75px; height: 75px; text-align:center;}
.mtr-callout-stack-icon-label label{text-align:center; }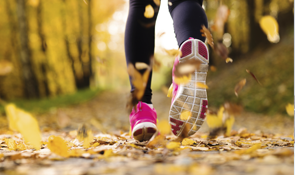 Physical activity and movement is encouraged and supported during the workday. Being active is a priority of the
UM System Culture of Health
.
The Step Program is a simple walking program designed to get faculty, staff and their families up and moving. Go at your own pace—no time limit applies. You are a success if you take more steps today than you did yesterday.
Learn how to be a leader of a physical activity class. The Healthy for Life team is fortunate to have many employees volunteer their time to serve as an instructor of a yoga, Pilates, strength training, or other physical activity class. We'd love to have you join our ranks.
Reviewed October 12, 2018.