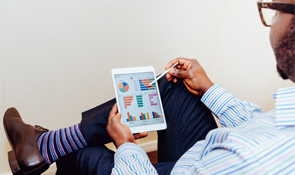 Human Resources professionals support the compensation decisions and goals of managers and employees alike. HR experts can access tools for...
Compensation Administrative Considerations and Guidelines:
Merit handbook – For employees/managers in the immediate UM System offices:
Job description templates:
Position Classification Questionnaire – Propose a reclassification of an employee's current job.

Research Addendum – For use with the above when job is in the Research family of jobs.

IT Career Path Structure – Career titles and paths for IT professionals working for the University of Missouri System
Talent|REWARD – Resources from TowersWatson for their software programs such as the global grading system that is used for non-union, non-academic positions throughout the UM System.
Fair Labor Standards Act (FLSA) –
Many documents on this webpage require Adobe Acrobat. A free reader is available to everyone.
Read more about PDFs.
Reviewed 2023-09-19