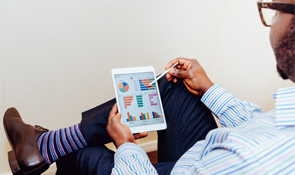 Human Resources professionals support the compensation decisions and goals of managers and employees alike. HR experts can access tools for...
Compensation Administrative Considerations and Guidelines:
Merit handbook – For employees/managers in the immediate UM System offices:
Job description templates:
Position Classification Questionnaire – Propose a reclassification of an employee's current job.

Research Addendum – For use with the above when job is in the Research family of jobs.

Job Audit Questionnaire – Another job evaluation tool that is designed to collect detailed information about the duties and responsibilities of the job as it currently exists from the job incumbent's point of view. The collected job data will be used to help develop or revise job descriptions and evaluate the job for appropriate classification.
IT Career Path Structure – Career titles and paths for IT professionals working for the University of Missouri System
Talent|REWARD – Resources from TowersWatson for their software programs such as the global grading system that is used for non-union, non-academic positions throughout the UM System.
Fair Labor Standards Act (FLSA) –
Many documents on this webpage require Adobe Acrobat. A free reader is available to everyone.
Read more about PDFs.
Reviewed 2022-04-01