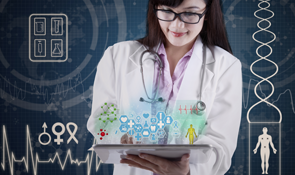 Work-life fit programs and resources support all aspects of our lives (work, family, and community). Achieving work-life fit is a priority of the
UM System Culture of Health
.
See our easy action steps for work-life fit. For example, work with your manager to consider a flexible work schedule. Take time to relax. De-stress. Make sure you understand your own health needs.
Flexible work arrangements can be of benefit to both the UM System and its employees. They are an important strategy in responding to demographic, economic, and technological changes. Find out how to incorporate flexible work arrangements into the workplace.
Mindfulness-Based Stress Reduction is a class designed to help change your relationship with stress and begin to live a more conscious life in order to make choices and engage in behaviors that increase your vitality, effectiveness, and happiness.
The Mindfulness Practice Center has been organized through a campus-wide effort at the university in order to offer mindfulness practices to students, faculty, and staff.
The leave you earn is part of your compensation. Learn more about the leave you accumulate, and how you can use your leave to create a work-life balance.
Find help for treating depression--there's even free help from the university's Employee Assistance Program. You also may take a self-assessment questionnaire to explore whether the feelings, thoughts, or behaviors you may be experiencing could be depression.
Reviewed 2019-08-23