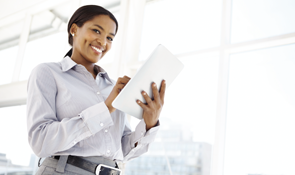 Compensation is a management tool that you can use to recruit, reward, and retain talent and hard work. Managers use compensation for…
Annual review - Managers play a critical role in employee success and advancement. A key responsibility of every manager is to have regular, thoughtful discussions with employees about their performance. This includes conducting an annual formal review. There are many performance appraisal resources available on myPerformance to support managers, as well as employees:

myPerformance - A tool used by many units throughout the UM System to track performance all year and to assist with annual reviews. Access unit-specific myPerformance websites from this page.

Fair Labor Standards Act (FLSA) - Federal law that defines which employees are eligible for overtime pay or compensatory leave (non-exempt employees) and which are not (exempt employees).
Job Code Detail - Understand the minimum qualifications and essential functions for jobs that you supervise.
Merit handbook – For employees/managers in the immediate UM System offices – Links pay to merit. Recommend annual merit increases based on performance and where your employees fall within their ranges.
Position Classification Questionnaire – Propose a reclassification of an employee's current job.
Job Audit Questionnaire – Another job evaluation tool that is designed to collect detailed information about the duties and responsibilities of the job as it currently exists from the job incumbent's point of view. The collected job data will be used to help develop or revise job descriptions and evaluate the job for appropriate classification.
Service awards – Honor your employees for their long-time contributions.
Reviewed 2019-09-16