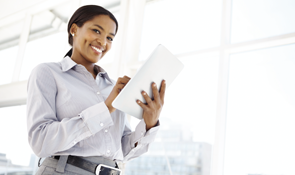 Compensation is a management tool that you can use to recruit, reward, and retain talent and hard work. Managers use compensation for…
Performance check-ins - To encourage continuous growth, the university has implemented a review process that includes three Performance Check-Ins per year. Each check-in provides employees and managers a chance to discuss recent efforts, goals and opportunities for growth. Employees and managers share mutual feedback and plan for the months ahead.

ePerformance - A tool used by many units throughout the UM System to track performance all year and to assist with annual reviews. Access unit-specific ePerformance websites from this page.

Fair Labor Standards Act (FLSA) - Federal law that defines which employees are eligible for overtime pay or compensatory leave (non-exempt employees) and which are not (exempt employees).
Job Code Detail - Understand the minimum qualifications and essential functions for jobs that you supervise.
Merit handbook – For employees/managers in the immediate UM System offices – Links pay to merit. Recommend annual merit increases based on performance and where your employees fall within their ranges.
Position Classification Questionnaire – Propose a reclassification of an employee's current job.

Research Addendum – For use with the above when job is in the Research family of jobs.

Service awards – Honor your employees for their long-time contributions.
Reviewed 2023-06-22