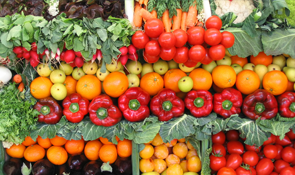 Healthy food options, programs, and resources should be available to support employees in eating well. Eating well is a priority of the
UM System Culture of Health
.
See our easy action steps to help you make room for eating and drinking fresh, nutritious foods and beverages. Find tips for how to introduce more delicious, good-for-you meals into your workday.
Real Appeal is a personalized online weight-loss program available to adults with UM-sponsored medical insurance who have a BMI of 23 or greater. Affiliated with UnitedHealthcare, the University's medical insurance administrator (exit UM System site).
With a Weight Watchers near you, enjoy the convenience of meeting in your community, or online. You may be able to earn Wellness Incentive points and/or pay with pre-tax dollars via your Flexible Spending Account or Health Savings Account (exit UM System site).
Reviewed 2019-08-23