Compensation resources for employees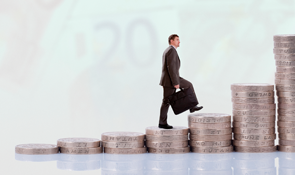 Compensation is about much more than receiving pay for the hours you work. It's about...
Locating your job information - Knowing this information is useful when looking to grow your career or maybe even explore a different field. Learn how to locate your info.
Job Code Detail - Understand the essential duties and skills of your job and those to which you aspire.
myPerformance - A tool that's beginning to be used by more and more units of the UMSystem to track performance all year and to assist with annual reviews with your supervisor.
Every faculty and staff member is part of the university's mission to discover, disseminate, preserve, and apply knowledge. Whether you work directly with students or support those who do, you are a part of our commitment to lifelong learning. We offer total rewards to support and honor your contributions.
We believe in giving you our best, so you can do the same for the sake of our students and our community.
Reviewed April 13, 2016.