The University provides a number of benefits to eligible faculty and staff to help take care of what matters most. The way you enroll in these benefits differs a little bit depending on your enrollment status:
  1.  
Which best fits you?  
---
  2.  
Learn about your plan options  
You may find these videos useful as you research your insurance options.
---
  3.  
Double-check which providers are in-network 
---
  4.  
Make your decisions 
Before going through the enrollment process, make sure you know how you want to answer the following questions:
Which plan(s) do you wish to enroll in?
How many individuals do you want to cover? (Coverage levels like "self only," "self and spouse," etc.) For every dependent you are adding to a plan, you will need their full name, birthdate, and Social Security number.
For any dependents who are already covered by your plan(s), make sure they are eligible to be covered. For example, most children can be covered only until they reach age 26. To confirm your dependents are eligible, consult the applicable summary plan description(s) (SPD).
Where possible, do you want to enroll on a pre-tax or after-tax basis? If you're not sure which is best for you, watch the pre-tax vs. after-tax premiums
---
  5.  
Submit your plan choices
Select and submit your plan choices in the University's employee portal, myHR. You may make changes to your insurance elections only if you are newly eligible for benefits (e.g., newly hired to a benefit-eligible job) or have experienced a qualified family/employment status change:
Newly benefit-eligible: Select 'My Benefits' tile and then click on' Benefits Enrollment' from the left-hand menu.
Qualified Family/Employment Status Change: Select 'My Benefits' tile and then click on 'Life Events' from the left-hand menu.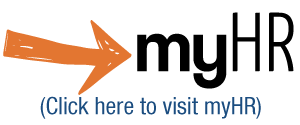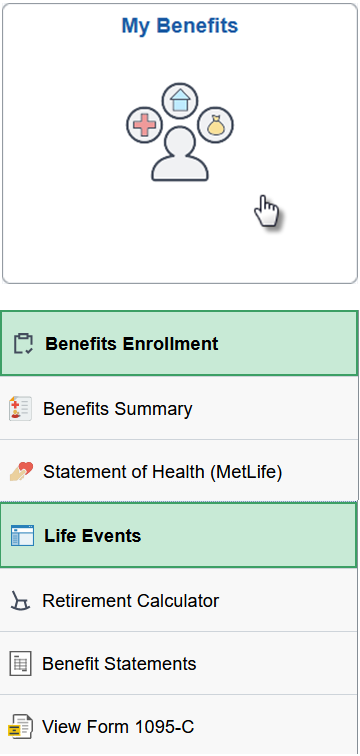 Reviewed 2023-02-16