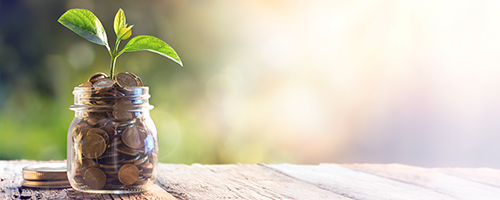 It's important to check-in on your financial wellness and set new goals once a year, but knowing where to start can be difficult. Determine what's important in your short-term and long-term financial future. Follow the steps below to work toward greater financial wellness.
Step 1: Set your goal, and make it SMART.
Review our SMART goals guide.
Choose a broad goal (below) to get additional tips and resources that can help you achieve your SMART goal. If your SMART goal doesn't align with one of the broad goals listed below, don't worry! Access resources to support your specific goals in the right-hand boxes.
If you need help setting a goal, Fidelity's Financial Wellness Checkup tool can help you evaluate where you are financially and determine areas you can improve to move closer to financial wellness.
---
Step 2: Take steps to get there.
Create a budget
Pay down debt
Save for an emergency
Care for a dependent
Save for retirement
Invest for your future
---
Step 3: Get help when you need it.
Visit the links featured in the boxes on this page to be directed to the particular financial wellness resource that works for you. Or, reach out to any of the representatives below:
For general questions, or to learn about the resources available to you, contact the HR Service Center.
For information on your voluntary retirement savings options, or for financial consultation, reach out to Fidelity.
---
---
Reviewed 2023-09-20